Colour School
Go to school – the colour school – it is fun!
Who can differentiate HSB from HLC? Who knows more than just a few colours out of NCS or RAL, who knows the essence of these systems? Such knowledge is important in order to make informed decisions in the field of colour.
In playfully prepared exercises you pull colour chips to their correct positions. Doing this you learn fundamentals of systems and colour models. There are abundant conclusions, tips, and notes for your daily work with colour.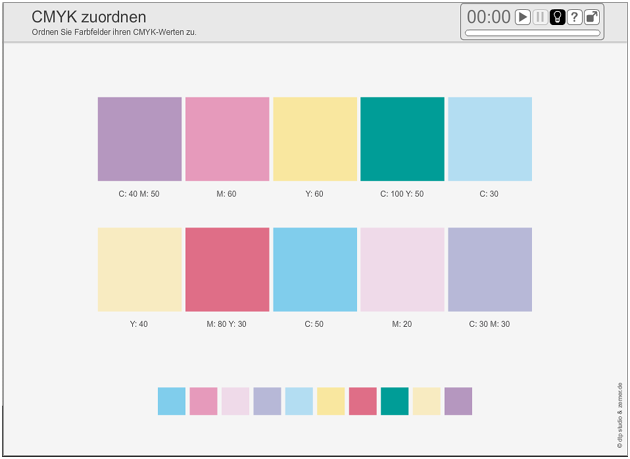 Taking the lower colour fields, and sorting them correctly above is sometimes easy...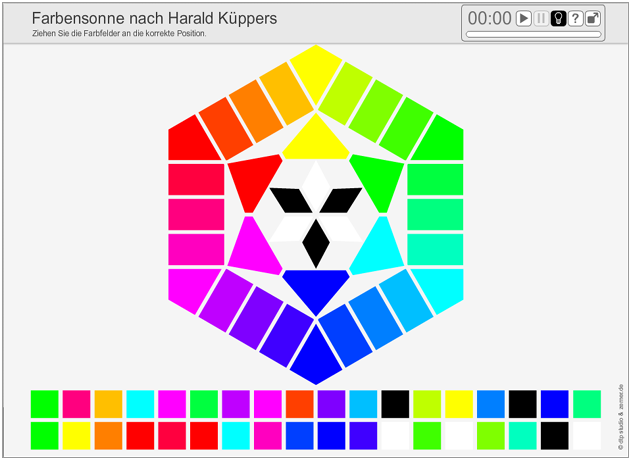 ...sometimes also challenging. In any case instructive.
Kurzanleitung
The exercises start with a press of the play button. The first colour and its position flash onto the screen.
As soon as you start to drag the colour fields to their positions a timer starts.
In response to a correct assignment a green border blinks, in response to an incorrect assignment a red border blinks.
Click on the button "Light bulb" and the correct solution is shown.
At the correct completion of the colour wheel the results will be displayed in time and points.
The question mark button shows an indepth help page to the respective topic.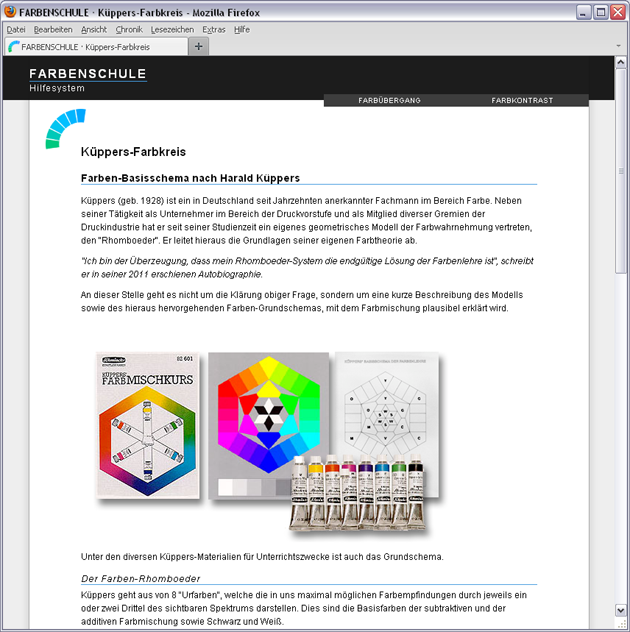 For every exercise there is a detailed help page.
Exercises won't start?
In order to access the exercises two conditions have to be met:
Javascript must be activated in your browser (in Mozilla Firefox under "Extras/Settings/Contents").
The Flash-Player must have permission from the system to play content. To this end a security file in the system area, which contains the path to the colour school, is used. The Digital Colour Atlas writes this file at the start of the program automatically – however separating the colour school from the rest of the Colour Atlas software is not so easily done.
<!-– end content -->